Pictured above: The poly rainwater tank range available from our sister company The Tank Factory.
Are You Looking for a Poly Water Tank?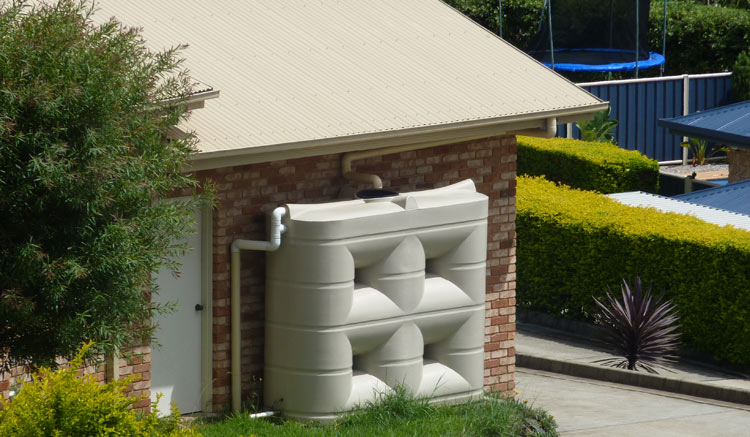 Ajay Fibreglass Industries specialises in FRP fibreglass products, custom tanks and more. If you're looking for a regular poly rain water tank to attach to your home or business to store rainwater, consider The Water Tank Factory – our sister company. The Water Tank Factory provides a large range of poly rain water tanks including round tanks, slimline tanks, underground tanks and more. Steel tanks are also offered including round, slimline, square, and more, including large panel tanks which can store capacities of up to 378,000 litres. They also offer affordable tank delivery to many parts of NSW and QLD (including Sydney, Brisbane and many other areas). If you're looking for a 'ready to go' poly tank to suit many basic needs, it's certainly worth a look.

"Coupled with professional and friendly service, AJAY have extensive product knowledge and fabrication know-how to deliver a diverse range of products at competitive prices..."











—

Mr Andrew Reeves — Ethanol Technologies, Harwood NSW

AJAY fibreglass continues to be our preferred supplier of composite assemblies and process equipment. Coupled with professional and friendly service, AJAY have extensive product knowledge and fabrication know-how to deliver a diverse range of products at competitive prices. The capability of AJAY fibreglass to freight, service and support quality products both locally and nationally is extremely valuable to our business. Mr Andrew Reeves Senior Research Engineer Ethanol Technologies, Harwood NSW

"We found with our most recent experience with Ajay fibreglass the service and communications top rate."











—

Courtney Remilton — Crystal Bay Prawns, North Queensland

We found with our most recent experience with Ajay fibreglass the service and communications top rate. This enabled our expansion to be planned and commissions with-out delays and disorganisation. Courtney Remilton Hatchery Manager Crystal Bay Prawns North Queensland

"High integrity with a strong client focus... The quality of work has been high with great attention to detail..."











—

Sascha Thyer — Great Barrier Reef Marine Park Authority

We have engaged AJAY Fibreglass to supply and install numerous complex custom-made fibreglass products. We have found AJAY Fibreglass to be a business of high integrity with a strong client focus, being very accommodating and flexible. The quality of work has been high with great attention to detail. The after sales service has been very good, particularly when getting the detail complex products just right. Sascha Thyer - Technical Operation Manager, Reef HQ Aquarium, Great Barrier Reef Marine Park Authority

"I have been consistently impressed with the professionalism, build quality and ability to get the job done..."











—

Dr Ken Cowden — Southern Cross University

I have been a customer of Ajay Fibreglass for many years now, and have been consistently impressed with their professionalism, build quality and ability to get the job done. Regards, Dr Ken Cowden - Aquaculture Operations Manager National Marine Science Centre School of Environment, Science and Engineering, Southern Cross University